SUMMER ACTIVITIES IN THE DANISH LAKELANDS: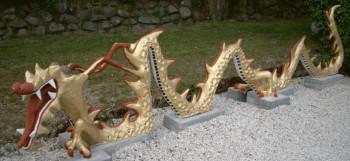 OPENING HOURS IN THE GALLERY AND SCULPTURE GARDEN:
The CreativeSpaces-fm.com/"De Kreative Mellemrum" – gallery with paintings and mosaics as well as a different, outdoor learning environment and sculptural garden.
Everybody is welcome to visit the sculptural garden and the gallery at "De Kreative Mellemrum"/CreativeSpaces-fm.com, but please call Marie Elisabeth (+45 40 21 65 94) beforehand to make an appointment.
TALKS, PRESENTATIONS AND INSPIRATIONAL WORKSHOPS IN ENGLISH
If you need a talk and/or a workshop on e.g. creativity, passion, art, entrepreneurship or maybe everyday adventures, then I can offer you an exciting talk in English on a wide range of topics – geared to your specific group or students.
Call me at +45 40 21 65 94 or a send me a mail at info@CreativeSpaces-fm.com and let us find the perfect solution together.

A UNIQUE WEEKEND STAY WITH GOURMET FOOD AND VIP-TALK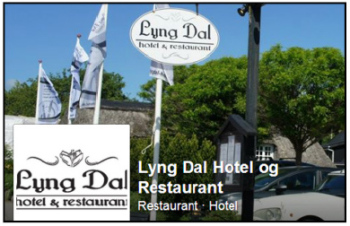 CreativeSpaces-fm.com proudly presents a new collaboration with the
well-reputed eatery, Lyng Dal Hotel and Restaurant, in Gl. Rye.
Spoil your senses with amazing gourmet food at Lyng Dal Hotel and Restaurant and get inspirational food for the mind at CreativeSpaces-fm.com.
Call +45 40 21 65 94 for more information.